The Benefits of Lifestyle Medicine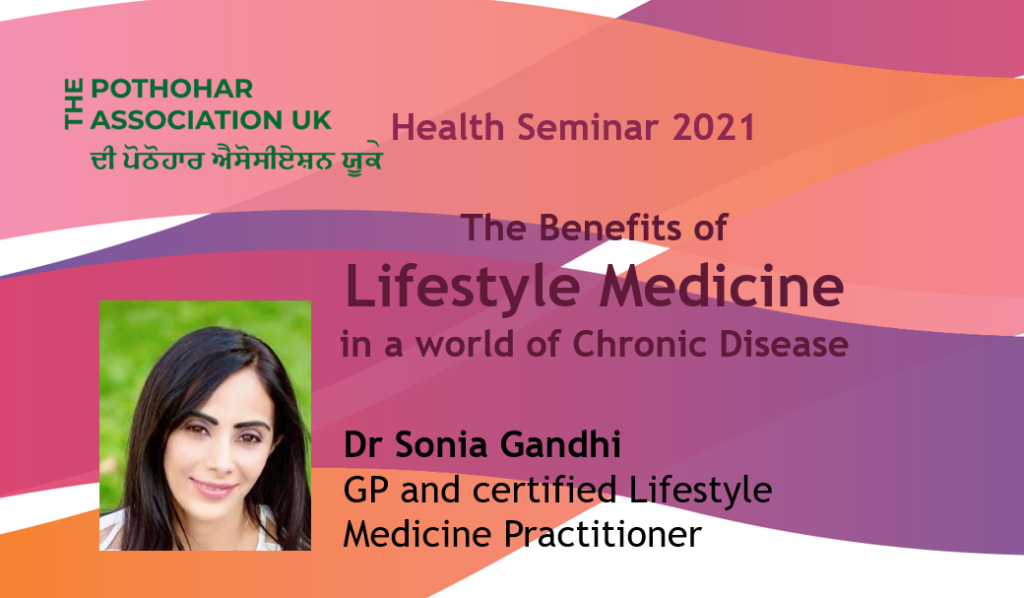 Pothohar Association Health Seminar 2020
The Health Seminar was held on Sunday 8 March 2020. The event was attended by almost 70 members and guests.
The event started with a talk about the importance of certain Vitamins by Dr. Peter Chadha.
This was followed by Dr Navtej Chahal, a consultant cardiologist at London Northwest Health NHS Trust; and an Honorary Senior Clinical Lecturer at Imperial College London. He gave a detailed talk on Heart Health drawing on his research which focused on the health of South Asians and their suspect-ability to heart problems.
He explained that prevention is better than cure and gave some valuable insight into how we can all make changes to our diets and lifestyles to avoid facing heart problems.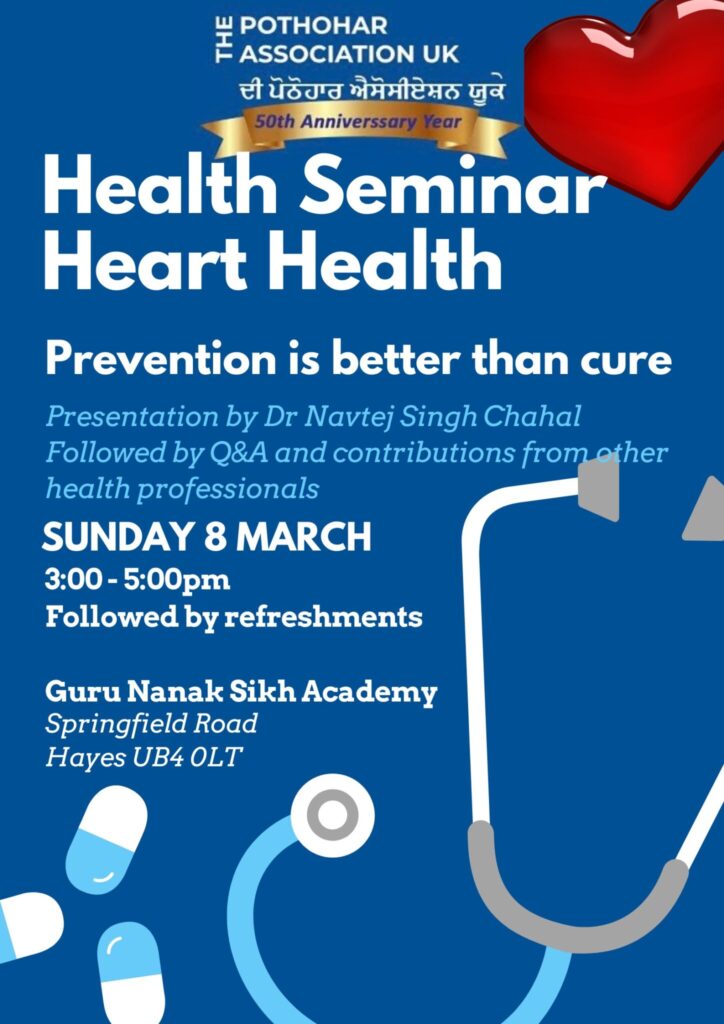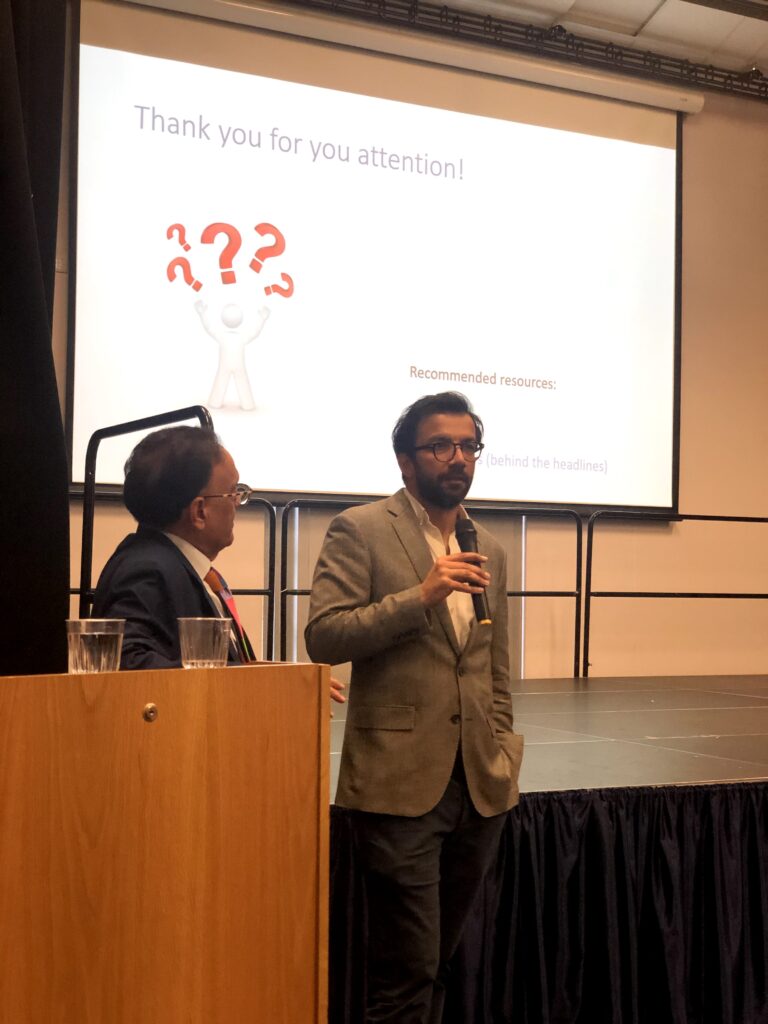 The speakers were followed by a Q&A session and some healthy refreshments