Welcome to the third issue of the Pothohar Times Digital Magazine. We have changed the format in response to feedback so that it is now easier to ready the magazine on a phone.
We are currently living though an unprecedented time in human history. The Covid-19 Coronavirus has shut down societies around the world in a way that we have never experienced. Most of us have been instructed to stay at home to prevent the spread of the virus. The Pothohar Association has filmed some videos by Paul Chowdhry; Dr Harpreet Kohli and Dr Sonia Gandhi giving advice to help us though this crisis. They are available to view on our YouTube Channel. Please click on the link and do subscribe so that you can stay updated with new videos.
---
Dear Pothoharis
Welcome to the 3rd edition of The Pothohar Times magazine.
Mayhem ensued when Covid-19 hit and we are experiencing an unprecedented moment in time. It has pierced the heart of all political systems. Countries that have stockpiles of nuclear and conventional arsenals seem helpless in protecting their citizens and businesses.
Governments globally spend lots of money in protecting their citizens, building new infrastructures, educating masses and some have public healthcare. Politicians describe this pandemic situation as war like, but unlike the armed forces our front line is now manned by our clinicians, teachers, supermarket staff and delivery workers. These are all people who are not trained to be on the front line. In a war like situation we provide our troops with arms, protective equipment and training – in this case we don't have enough personal protection equipment and appliances to carry on their job.
A situation where there is only one ventilator and there are many people who need it, can put our doctors in an unhealthy mental state as well as being physically at risk. At times like this we need to be behind our government regardless of how we are politically inclined. We need to strictly follow the advice given which includes keeping safe social distance and only leaving your home to shop for essentials or your daily exercise allowance. We must not mix households by visiting our relatives for social reasons. Social media such as WhatsApp, Skype etc. are excellent means to have virtual party. Here at the Pothohar Association we have produced four short videos which reinforce official advice and reasons behind it. These videos are produced by experts and are available to view on our new YouTube Channel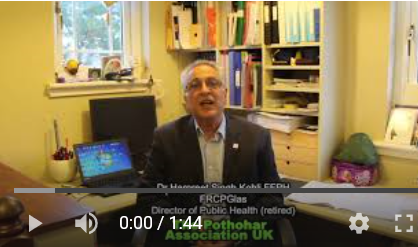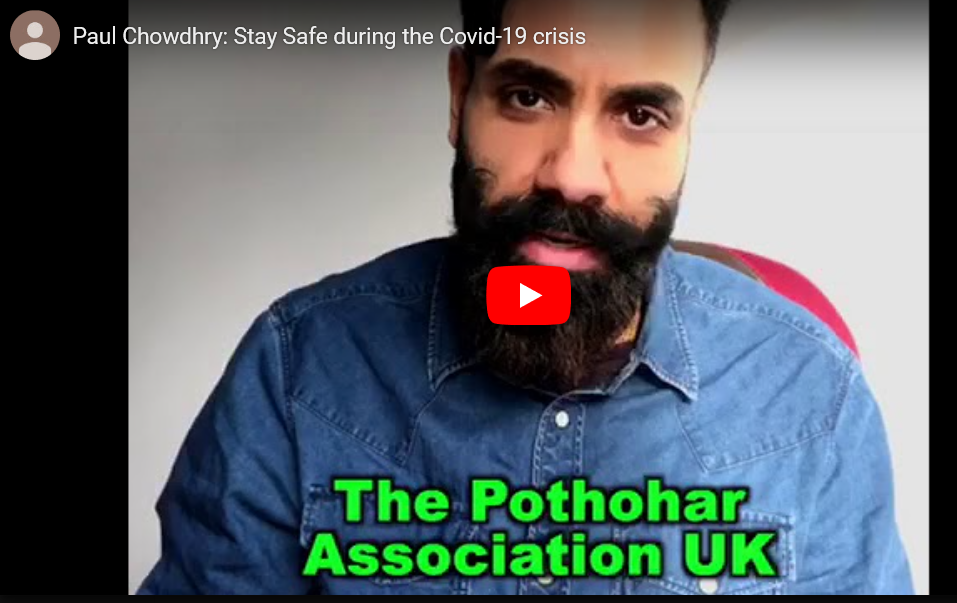 We as humans are social beings, and nobody knows how long our isolation will last. One thing we can be sure of is that after this is over life is not going to be same. The planet is healing, and animals are reclaiming their natural habitats while we are indoors. We have seen we can live without luxuries, without cars and eating out. The universities and schools can be lectured online and not all of us have to commute to work every day. Some of the most polluted cities of the world are seeing clear blue skies and decrease in asthma-related illnesses.
Since being in lockdown, I note with sadness, a hard-working Sikh community was attacked in a Gurdwara in Kabul, by three gunmen. The Islamic State Khorasan Province (ISKP), claimed responsibility. Our thoughts and prayers are with family and friends who lost their loved ones during this difficult time.
Remember keeping safe social distance helps our front line soldiers of today.
Chanchal Singh Chowdhry
President, the Pothohar Association
---
Pothohar Association Health Seminar
The Health Seminar was held on Sunday 8 March 2020. The event was attended by almost 70 members and guests.
The event started with a talk about the importance of certain Vitamins by Dr Peter Chadha (see his article below).
This was followed by Dr Navtej Chahal, a consultant cardiologist at London Northwest Health NHS Trust; and an Honorary Senior Clinical Lecturer at Imperial College London. He gave a detailed talk on Heart Health drawing on his research which focused on the health of South Asians and their suspect-ability to heart problems.
He explained that prevention is better than cure and gave some valuable insight into how we can all make changes to our diets and lifestyles to avoid facing heart problems. Video of the event will be added to the YouTube channel.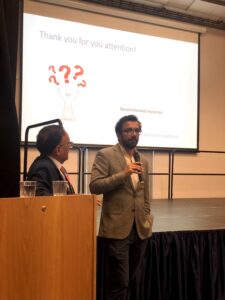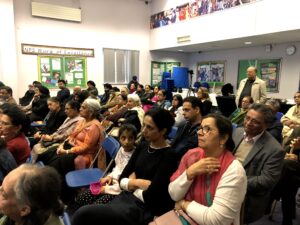 The speakers were followed by a Q&A session and some healthy refreshments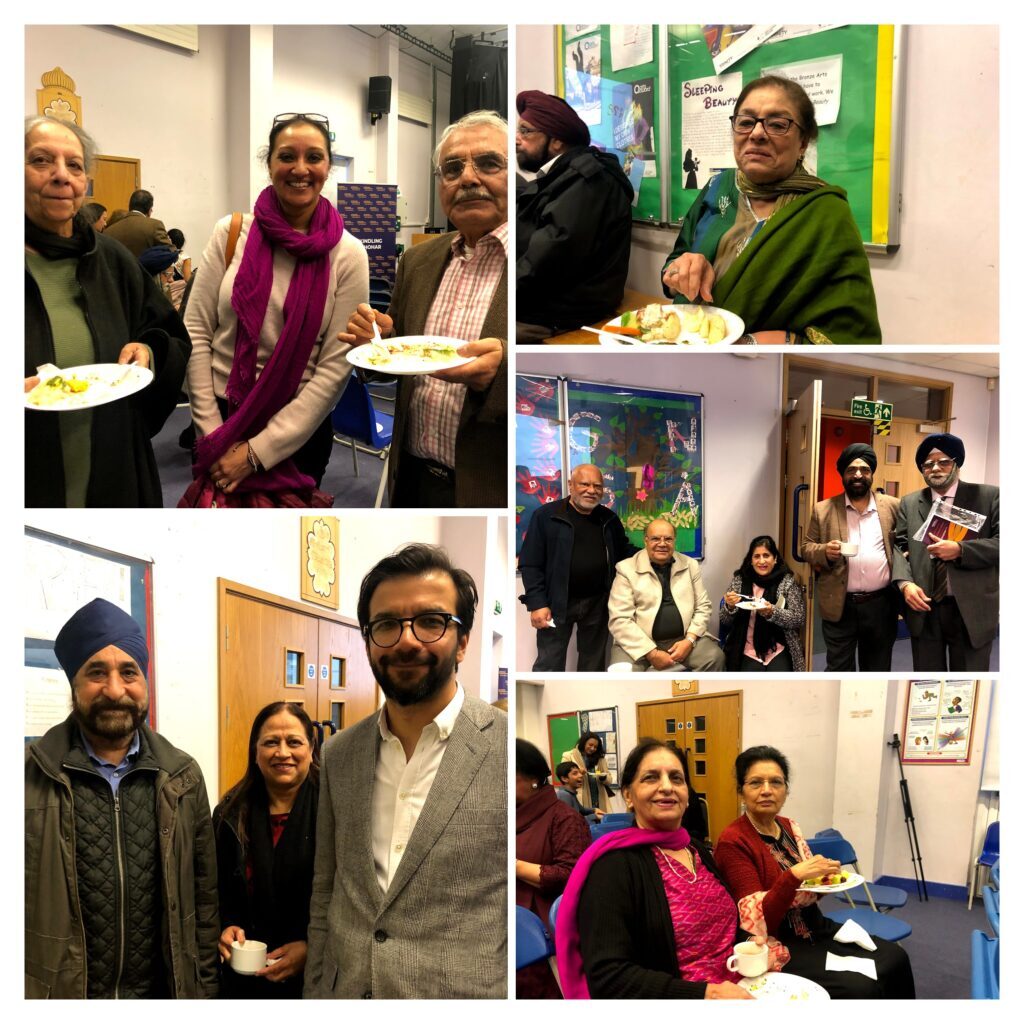 Vitamins Supplements No Pothohari should be without in the time of Coronavirus!
Dr Peter Chadha PhD
Like many people reading this article, before I began my journey understanding the power of supplements and nutrition, I was of the view that if I followed the government's guidance and ate a healthy diet with lots of fruits and vegetables there was no need for supplementation, and it was just people trying to make money. (This is in spite having a PhD related to drug design ). But through some personal challenges, especially with a young child who was deeply unwell, I learned to think differently.
Today I recognise, we don't live a natural lifestyle, we don't eat natural foods, we don't forage and hunt in the woods or jungles, and most of us are sedentary in large cities. Supplements are now a truly necessary part of our armory to lead a healthy life!
With this in mind I want to recommend a few supplements every Pothohari should take at the very least.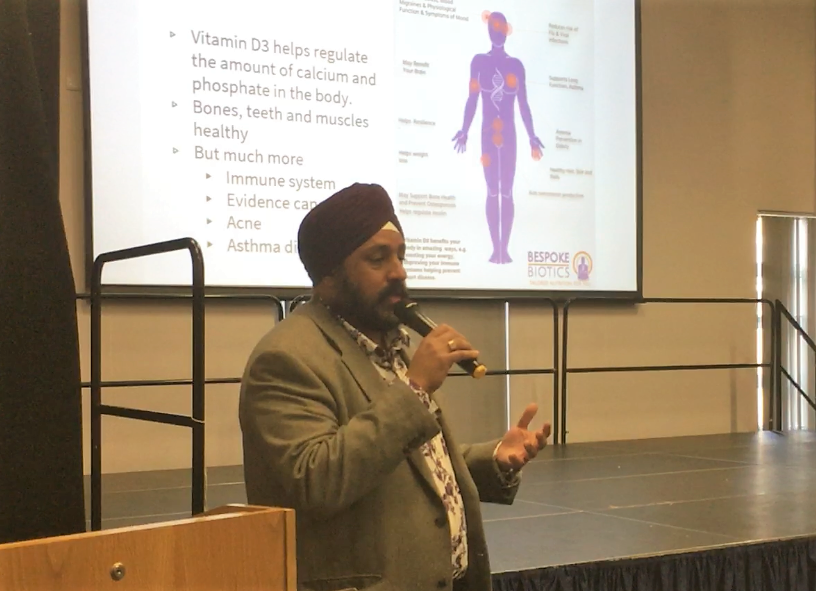 D3- The Vitamin King
Vitamin D3 is not really a "vitamin" but more a hormone produced by the body by exposure to sun. Think of it as natures way of telling the body the sun is out – the body should maximise itself in a time of plenty and be fighting fit!
Your body needs vitamin D to properly absorb calcium and be on full power mode.
It is super powerful, and while vitamin C has got a great reputation for helping to protect you against things like Coronovirus, Vitamin D is equally if not more important to those living in the UK with access to fresh fruit and veg. I call it the king of vitamins!
But with modern lifestyles and the fact that we darker skinned people don't get enough exposure to sunlight on top we are told to wear suncream so we miss on this vital supplement.
A lack of Vitamin D3 is implicated in a lot of things like osteoporosis but much more too things like diabetes, depression, heart failure and asthma.
But the biggest benefit you will notice day-to-day is the improvement in your ability to protect yourself from coughs and colds.

What to buy?
Look for 5000 iu Vitamin D3 for most adults or click this link.
In addition its worth taking 3000 iu Vitamin d combined with Vitamin K (Vitamin K2 100mcg MK7 Complex) especially for older ladies or people with bone or teeth problems. Our Biodeck Pro supplement can provide this. (Yes both 1 per day is fine!)
Note Pregnant ladies should also take vitamin D – there is evidence that it protects unborn babies from developing diseases like asthma and eczema later in life.
Vitamin B12 – The powerhouse of supplements
Vitamin B12 deficiency is believed to be widespread in the Indian population and this Is certainly true in my experience.
Symptoms of vitamin B12 deficiency can vary from general weakness and fatigue which are common symptoms (especially in the legs where you might notice a trembly feeling or dizziness from time to time), but also brain fog and memory problems.
They occur because your body doesn't have enough vitamin B12 to make red blood cells and its will also affect the nerves.
The Problem is also exacerbated by many of us having a vegetarian or vegan diet.
What to buy
I recommend high strength Methylcobalamin 1000mcg – this is a natural version of B12 and as such it is much better for the body to use than most high street synthetic variants.
1-2 capsules per day depending is fine but heavier people will be better on slightly higher doses ). If you want to try our one you can buy it from here:
NAC (N-Acetyl-cysteine) Amazing stuff you've never heard of.
The last supplement I want to recommend to my fellow pothoharis is N-acetyl cysteine (NAC).
NAC is an amino acid (a building block of protein) . It is a tremendous antioxidant and in particular is a god send to three vital organs, liver, lungs and mind and it improves performance and slows down aging.
It protects the liver against damage caused by modern chemicals medicines and toxins like alcohol. It helps the lungs by freeing up the mucus and removing debris affecting breathing like COPD. Surprisingly it helps the mind by helping with mood and even compulsive addictions like gambling or nail biting. As an aside, it has also been shown to help with PCOS, a condition affecting many young women of childbearing age these days
What to buy
Recommended dose of 1200mg taken with water per day. As this powerful supplement is not found on the High Street. Click this link to buy our version.
As with any such advice your personal circumstance will vary. Therefore always consult your health practitioner before taking nutritional supplements, especially if you are pregnant, breastfeeding or under medication or are receiving medical supervision. You should not take supplements as a substitute for a varied balanced diet or healthy lifestyle.
I know many in our community do care about their vitamins already and taking a multivitamin is typical. However, most multivitamins are a compromise, the one-a-day convenience just does not pack enough of many of the supplements we require and they also are compromised by putting things that compete in the body for absorption. (Thinking back to your high school chemistry you will remember that elements like calcium magnesium and zinc all compete for reactivity and this is also true in the human body.)
So by all means continue to take your multivitamins but consider adding the three things above to really boost your vitality and protect your body in this challenging period the world is facing.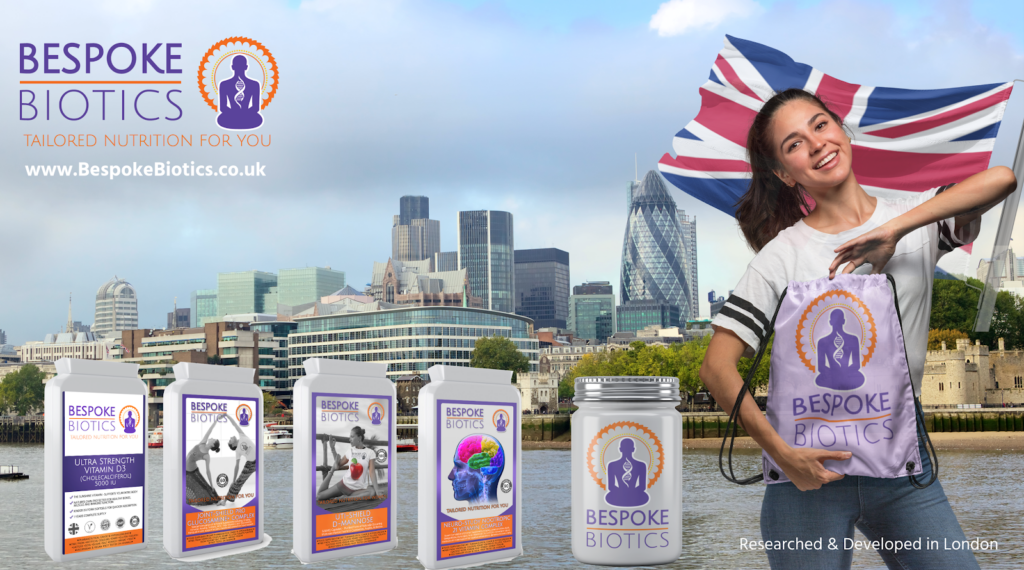 ---
International Women's Day 8th March (IWD)
Tejinder Chandhyoke
This year 8th March was a global day celebrating the social, economic, cultural and political achievements of women. The day also marks a call to action for accelerating gender parity.
The 2020 #EachforEqual campaign runs all year long. It does not end on International Women's Day.
Collectively each one of us can help create a gender equal world.
Gender equality is essential for economics and communities to thrive.
The first International Women's Day occurred in 1911, supported by over one million people.
Today, IWD belongs to all groups collectively everywhere. IWD is not country, group or organisation specific.
2017 and 2018 saw IWD as the most discussed topic on Facebook by millions
2020 sees an important wave of collective individualism as we all strive to be #EachforEqual – because an equal world is an enabled world.
Today, women in India are doing everything that a man can do, whether it is scaling Mount Everest or being present in defence forces, sports and railways. Women everywhere are making India's name shine in the world, giving a new dimension to the word "Women Empowerment"
I firmly believe that empowerment and equality of women in every field is a necessity and not a choice.
President Ram Nath Kovind presented "Nari Shakti Puruskar" to 15 outstanding Indian women achievers on the occasion of IWD 2020.
Among the awardees –
'Miracle from Chandigarh' – 104-year-old Mann Kaur – also received the prestigious award from the president for her achievements in athletics. She has bagged over 30 medals in track and field across the globe.
We have a vast treasure of women in India who have excelled in their own field and achieved recognition. To name some notable Indian women –
Raj Kumari Amrit Kaur, Mother Teresa, Indira Gandhi, Lata Mangeshkar, Kalpana Chawla, Saina Naiwal, P V Sindhu, Kiran Bedi, Harshdeep Kaur
There is a global list of women achievers and role models who have influenced the world society. Some notable examples are – Jane Austen, Florence Nightingale, Margaret Thatcher, Queen Elizabeth, Princess Diana, Baroness Usha Prashar, Baroness Sandip Verma, Baroness Sayeeda Warsi, Gurinder Chadha, Anita Anand, Bobbie Cheema-Grubb, Professor Geeta Nargund, Malala Yousafzaito name but a few.
In fact, Guru Nanak said in a shabad to respect and praise the role of women in society over 500 years ago as: "So kyon manda aakhiye, jitt jammey rajan "- How can we criticise woman who gives birth to saints and avatars of all religions?
From women, man is born; within women, man is conceived; to women he is engaged and married.
The Sikh religion not only supported gender equality but actively encouraged it.
Unfortunately, even in today's world full gender equality does not exist as women are still prevented to study or go to work.
We must not underestimate the fact that educating girls is not just good for the girls but it marks the end of poverty for the family, community and subsequently the country and from the world.
It is therefore important to celebrate the IWD every year as it raises awareness across the globe of vital initiatives and achievements of women. This will inspire and encourage many more women to come forward and excel with confidence in any chosen field.
---
Recipe by Mrs Jagjit Kaur Goel
Three varieties of a very special vegetable – Corn CHHALLI (Corn on the Cob)
SALAD, KHEER and SABZI
Salad
Pasta and corn salad
Ingredients
Cooked and cooled pasta 500 gms, sweet corn 500 gms, 1 medium size green or red capsicum shredded finely 1 tsp of mustard paste, 1 tbs of lemon juice, 1 tbs of olive oil, 1\2 tsp of crushed garlic Optional—crushed green chillies
Method
Mix pasta corn and capsicum in a bowl
In another container mix thoroughly mustard ,lemon, olive oil and garlic with a hand mixer then toss it over the pasta mix add salt to your taste and serve
Potato and corn salad
Ingredients
Boiled peeled and cut into small cubes 500gm, 1 large tomato cut into small cubes, sweet corn 500 gms, a bunch of salad leaves cut into thin strips,
For the dressing mustard in the bottle 1 tbs, vinegar or lemon juice 1 tbs, olive oil 1 tbs and 1 tsp of sugar
Mix potatoes, corn, salad leaves and tomatoes in a bowl
In another container mix the dressing ingredients with a hand mixer and pour it over the potatoes
Add salt to your taste toss well and serve.
A piece of crusty bread goes well with this salad
CORN KHEER
Ingredients
Frozen corn 1 cup, 1\4 cup melted butter, full fat milk 1 litre,milk powder 2 tbs green cardamom powder 1 tsp, about 10 pieces each of almond and pistachio coarsely chopped
Method
Heat butter in a pan, add milk, saffron and cardamom powder and boil Then add the corn and again start boiling at a very low heat let it simmer and cook until it becomes quite thick.now add and mix the milk powder slowly to the milk stirring all the time After a couple of minutes remove from heat and stir in the nuts mixture and sugar to your taste
Cover it. It is ready to be served hot or cold as you like
CORN SABZI
Ingredients
Frozen corn 3 mugs, capsicum mirch (chili) red or green cut finely 1 mug, tomatoes 200 gms cut and chopped finely, 1 tbsp of tomato paste, coconut milk 200gms or 3 heaped tbsp of coconut powder, fresh coriander leaves chopped finely 1\2 mug, whole jeera (Cumin seeds) 2 tbsp,turmic 1 tsp,garlic paste 1 tbsp, salt to taste and fresh green chillies paste or cut finely (optional)
Method
Heat the oil in a pan, add jeera and when it stops spluttering cover it and set aside for 2 minutes
Put it back on heat, add garlic ,tomatoes, turmic ,coconut, mix all well,stir fry until it looks well blended.
Then add the corn mix and cover the pan. let it cook for about 5 min and . Now add the capsicum and 1\2 mug of water and let it cook gently over medium heat for another 8 to 10 minutes stirring often.now reduce to low heat and let it simmer for another 5 minutes until the oil separates
---
Ek Ongkaar – The Concept of God in Sikhism
Jagjit Kaur Goel
In 15thCentury AD when society was "being run" by ritualism and the cast system and the Mughals were forcing conversions to Islam, Guru Nanak was born at Nankana Sahib, in present day Pakistan. Guru Nanak, a revolutionary leader and his nine successors preached against ritualism and the caste system and instead advocated the brotherhood of man, meaning that all human beings were equal, and the fatherhood of God, meaning all faiths were equal and that the one god needed to be served by deeds rather than performance of rituals.
Guru Nanak's revolution began with the concept of God. His teachings were, simply put, understand this concept and the rest will follow.
Guru Granth Sahib Ji, the Sikh scripture opens with Guru Nanak's definition of God. The very first word is EK OANGKAR. What does it mean?
For more than four thousand years, Indian spiritualism counted the functions and powers of god as three. Firstly to create; secondly to sustain and thirdly to destroys. These three powers were represented by the word "OAM", sometimes also spelt as "AUM". Modern Hindus gave names to these three powers, as the Gods Brahma (the creator), Vishnu (the sustainer) and Shivji (the destroyer). Temples were made for each of these three Gods and rituals created for their worship.
Guru Nanak's message was clear ___God was One. Only he created, only he sustained and only he destroyed. His conviction in the unity of God made him change "OAM" to "OANG". "OAM" is a combination of the three functions of God; it has the possibility of three separate representations. "OANG", however, a new word represented one entity only. To signify that God is all pervading and omnipresent, he added "KAAR".
Finally, for absolute certainty, that the powers of "OANGKAAR" were held by the one only, he added the "EK", meaning the numeral 1, to the front and named the concept of one God, who was the creator, sustainer and destroyer of all humanity as "EKOANGKAAR" ੴ
GURU GRANTH SAHIB IS THE ONLY SCRIPTURE IN the world that begins with the numeral 1 to signify the unity of GOD
ੴ followed by another eight words describing the nature of God is the core philosophy of Sikhism and is known as Mool Mantar .
Mool means root and mantar is a powerful word or a phrase. So we can define the MOOL MANTAR as the root theological statement of Sikhism. It is the essence of teachings laid down in Guru Granth Sahib.
Mool Mantar
ੴ Satnam KartaPurkh Nirbhau Nirvair Akaal Moorat Ajune Saibhang Gurparsad
One and only one God is transcendent as well as the supreme power immanent
Absolute
Creator all pervading
Without fear and without enmity
Timeless does not get born or die
Self existent self-contained and self luminous
Realised by divine grace of the guru.
---
Pothohari words and phrases and their meanings
Jagjit Kaur Goel
ਜੂਤ ਪੜਾਣ Joot pran – Scuffle with shoes
ਲੁਚ ਘੜਿਚੀਆਾਂ luch ghuricheean – trickery
ਖੇਖਣ। Khekhan – pretence
ਫ਼ੱਫ਼ੇ ਕੁੱਟਣੀ fufekutni – cunning
ਧਮਚੜ dhamchar – frolic
ਧੂਮਧੜਕਾ should dharaka – pushing and pulling
ਐਡਾ. Ehda – so much
ਐਵੇ. Ehvain – Useless
ਯੱਕੜ ਵੱਢਣਾ yukar wadna – gossip
ਹੱਥ ਪੜਥੀ Hath pruthy – Collecting things fast with someone's help
ਹਰਲ ਹਰਲ ਕਰਣਾ hurl hurl Jena – gets excited Very quickly
ਹਫੜਾ ਦਫੜੀ hufra dufri – running around worried
ਹੱਕਾਂ ਬਕਾ haka Baka – taken aback
ਰੰਡੀ ਰੋਣਾ rundi rona – whimpering constantly
ਕੁੜ ਕੁੜ ਕਰਨੀ Kurr kurr karni – Talking constantly
ਮਰਣੇ ਪਰਣੇ Merne parne – traditional social functions
ਕਚੀਚੀ ਵੱਟਣੀ kchichee watnee – screeching teeth when very annoyed
ਚਪਾ ਕੁਝ chpa kuj. – A bit
ਕੌੜਕੂ korku odd fellow
ਚਿੱਬ ਖੜਿਬ chip khrib – shapeless a piece of furniture
ਕਚੂੰਮਬਰ ਕੱਢਣਾ kchumber kudna – take micky out of it
ਲੱਲੂ ਪੰਜੂ luloo punjoo – any tom dick or harry
ਲਾਹ ਪਾਹ ਕਰਨਾ lah pah karna – Insulting more than necessary
ਕਚਿਆਣ ਆਨੀ kachian anee – feel nausea
ਕਾਵਾਾਂਰੋਲੀ kawan roly – clamour
ਕੁਰਬਲ-ਕੁਰਬਲ ਕਰਨਾ kurbal kurbal kurna – walking around for no reason and talking continuously
ਖਚ ਨੀ ਖਚ। khuch ni khuch – meanest of the mean
ਨਵਾਂ ਨਕੋਰ nava nakore – brand new
---
A Daredevil Pothohari
Brigadier Tejpal Singh Chowdhury, AVSM (Retired)
The history of the Pothohar is multilayered. It is a land where many civilizations left their mark. A sailing expedition around the world led by a Pothohari Brigadier TPS Chowdhury, AVSM is a fascinating tale.
They were the first team from India to sail around the world covering 54,000km in a yacht. They sailed through all the Oceans, encountered rough seas, storms and cyclones and had many near death experiences. The team comprised of 10 army officers, from the Corps of Engineers.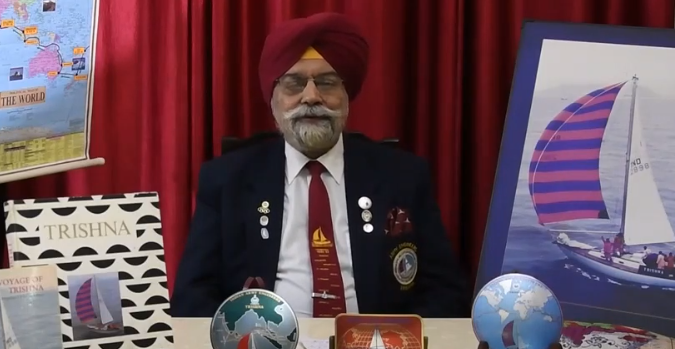 Preparation took four years. The selection of a yacht was a tedious process as they had limited foreign exchange. Finally TPS Chowdhury and his team chose a 15 year old Swan Class yacht. The boat was from Brighton and originally was called The Guinevere of Sussex. It was 11 metres long and 3.25 metres wide and built in 1970. They repaired the yacht, and decided to sail from the UK back to India. It was renamed as 'TRISHNA', which means 'an urge to fulfill a deep rooted desire, a 'thirst.' which represented their thirst for the journey they were about to begin.
The first leg of their journey began in Gosport, UK on 12 October 1984 with a crew of six officers. They arrived back in India after 112 days. Along their journey they had a few interesting moments including being intercepted by pirates in Lisbon and Port Said.
They set sail again from Mumbai on 28 September 1985 and ventured to the Maldives, Mauritius and South Africa in which they experienced stormy weather and almost crashed in to large rocks at the Cape of Good Hope. Trishna touched the Island of Saint Helena in the Atlantic after 33 days of non- stop sailing. This was the longest stretch of non-stop sailing in the entire journey.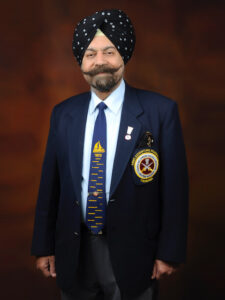 The communications cables and antenna were broken in a storm whilst rounding the Cape and the team had lost contact with India. When they called India they were informed that the Indian government had requested the South African Government to launch an Aerial search for Trishna. However their aircraft was not able to find them as the yacht was not visible due to the weather so they were pronounced lost at sea. Much to the joy of their families and the government this was not the case and the crew were safe and sound.
They continued their expedition and reached Panama. Trishna was taken out of the water once they arrived and repaired by the crew members with the help of the Port Authorities. The Barnacles were removed from the hull, and a fresh coat of anti-fouling paint was applied. It took seven days for all the necessary repairs to be done. The crew was then given a break to visit their relatives and friends in the USA.
When the team travelled to Tahiti the locals had never seen Indians let alone Sikhs with Turbans. They wondered if the head of Brig TPS Chowdhury was badly hurt. It was an interesting and new phenomenon to the natives. Brig TPS Chowdhury was an instant hit and his photograph was out in the Newspapers the next day. He even gave a demonstration of how to tie a Turban to the locals.
From Tahiti they arrived in New Zealand and Australia via Bora Bora. Trishna ran into a cyclone mid way in the Tasman Sea. With winds over 140 kmph, and waves over 40 feet high, there was nothing much the brave sailors could do except to hold on. They were caught up and drifted 350 nautical miles off course. The winds dropped and the crew were able to release and sail to Sydney Harbour where they rested and repaired the damages.
On 29 December 1986, they left Colombo on the last leg of their journey to Mumbai. Trishna's crew members were given a lively welcome at the Gateway of India. Following this Trishna and Brig TPS Chowdhury caught the first rays of sun in the new millennium by sailing to Singapore. Yacht Trishna has now been decommissioned and is archived at the College of Military Engineering in Pune.
---
Young Pothoharis Cricket Club
The Young Pothoharis Cricket Club was founded by Ravinder Singh Gujral in 1993. Ravinder and his father used to regularly attend the Pothohari functions. Ravinder was very passionate about cricket and his roots, hence the cricket club he founded was named after the Pothohar Association prefixed by Young which they were at that time.
When the team was firmly established they joined the Middlesex Premier Cricket League. The league has 48 teams and 6 Divisions. There are 8 teams in each division. The YPs Cricket Club plays in the 3rd division and have even played in the 2nd Division.
Registration of the players with the MPCL is mandatory to play. In the earlier years quite a few players were from Pothohar, but the club was open to every one. As years progressed, there was a regular turnover of players. In the earlier years the club played in Cranford Technical College grounds, At the end of 2007 the college withdrew facilities for cricket and they then moved to Ealing Council grounds in Perivale.
For the last 4 years the YPs have played in the grounds of Chiswick and Whitton Cricket Club.
The Pothohar Association recently supported the YPs Cricket Club with a donation of £200.00 to help to buy equipment. For more information and to join the club please contact the current chair of the club: Surinder Pal Singh Madan Tel: 0798 1101819
Money raised for Jaspreet Kaur Team GB Archery hopeful
Many thanks to members who responded to the appeal for funds to help support a young Archer, Jaspreet Kaur, who is hoping to represent Team GB in Archery at the Tokyo Olympics which will now be held in 2021. Members contributed £381.00 which has been sent to Jaspreet Kaur.
Member News
Welcome to new members.
We are pleased to welcome the following who have recently applied to join the Association:
Surinder Pal Singh Madan
Kawal Nain Singh Saigal
Jaswant Singh & Mrs Marinder Kaur Panesar
Tarlochan Singh & Mrs Jasbir Kaur Chahal
Mrs Swarn Bhateja Ghataura

We look forward to see you at our upcoming events.
Pothohari designs manual washing machine for Iraqi refugees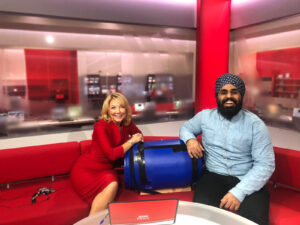 The Pothohar Association is pleased to report an incredible contribution of a young Pothohari, Navjot Sawhney, which will help all the refugees in the world. The first batch of 50 man-made portable off-grid washing machines was distributed in refugee camps in Iraq in February 2020. Designed and manufactured in the UK by The Washing Machine Project the washing machines named 'Divya' aim to change the lives of people living in refugee camps.
Quite often resources and electricity, supply is intermittent in such temporary conditions so an affordable off-grid solution is needed. Not only is hand washing extremely time consuming, but it also causes health problems such as chronic back and joint pain as well as skin irritation.
The manual washing machine uses approximately 20 litres of water per cycle, as opposed to the 30 litres used by the average electric washing machine, which is crucial in water-scarce humanitarian settings.
Founder and engineer Navjot Sawhney said: "It has been amazing to work with reputable charities such as Oxfam alongside the Iraq Response Innovation Lab. The last 6-months have been an intense period of design, experimentation and development in order to prepare the Divya washing machine for the humanitarian context. The name of the washing machine came from my friend who I met in South India a few years ago. I want to do her justice as she taught me that having a manual washing machine would transform her life. In addition to not being reliant on the intermittent electricity supply typical in these contexts, our washing machines reduce the time and physical effort required compared to hand washing. The Washing machine aims to ease the physical and mental burden of handwashing clothes allowing more time for women and girls to pursue other activities such as education in addition to improving their physical wellbeing.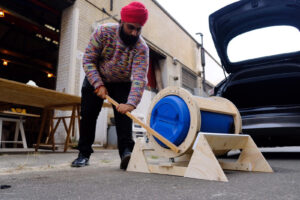 The results from this will help to understand how people in camps use the washing machines on a long-term basis and how this affects their daily lives. The Washing Machine Project will use the results to improve the 'Divya' design to make it better, more sustainable and effective for the future. We are thrilled to note the role of a young Pothohari in this exciting innovation, as it halves the time and effort needed for washing clothes.
---
Birthdays, anniversaries and special occasions
Pothohar Association General Secretary, Bhupinder Singh Bhasin celebrated his 50th birthday with a kirtan and langar programme at Central Gurdwara London (Shepherds Bush) on 2 February 2020.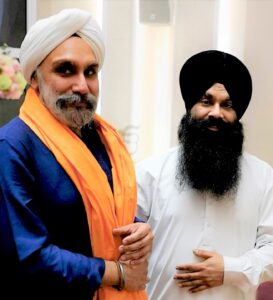 Kirtan programme was held at Hounslow Gurdwara on 8 March to celebrate birth of Baby Dilraj Singh Bindra son of Aman and Sonia and grand son of Gwinder and Inderjit Bindra.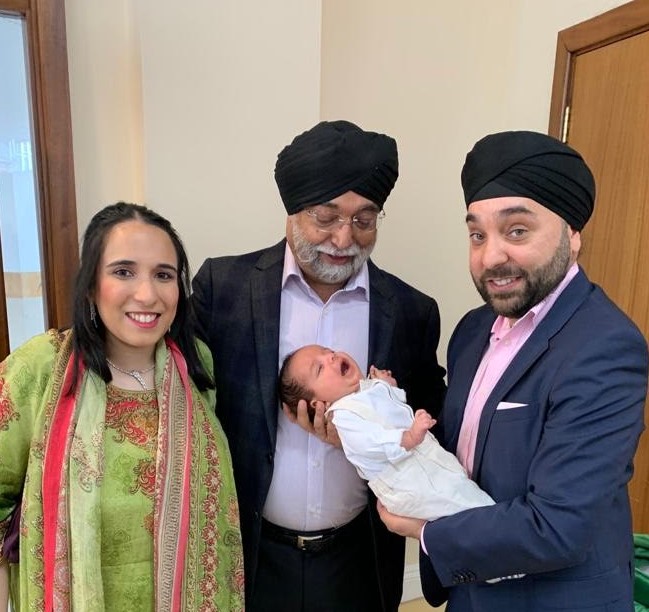 Congratulations to Mr Harpdeep and Mrs Anita Kapoor on the wedding of their son Tarandeep to Avneet Kaur Sabharwal . The Anand Karaj was held in sector 34 Chandigarh Gurudwara on 22nd Feb 2020. Quite a few Pothohar members were in attendance. The Kapoor's own a steel production facility in Georgia. The Pothohar Association UK is proud of its members and pray to God for the happiness and well being of newly wed couple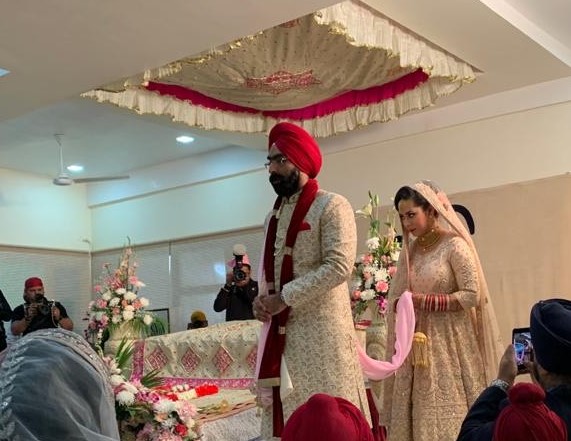 Mr Amrik Singh & Mrs Neelam Walia celebrated their Golden Wedding Anniversary at Ealing Gurdwara on 18th Jan 2020.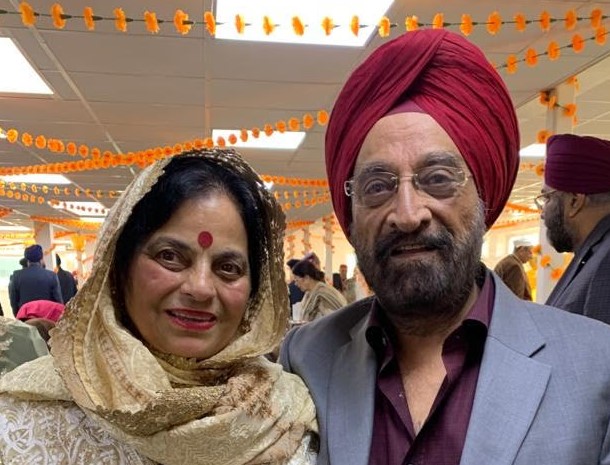 ---
Obituary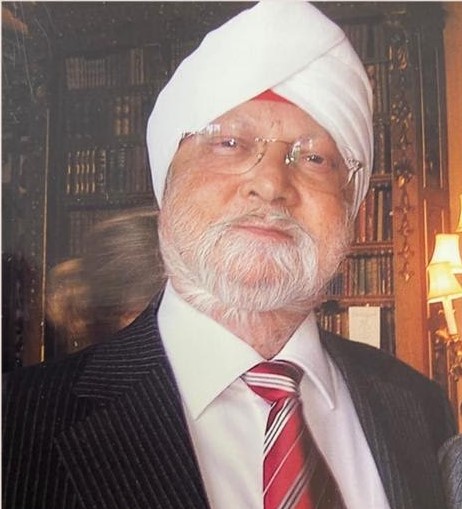 Nanak Singh : An active Freemason & Hockey Umpire

Sardar Nanak Singh (1942 – 2020) was the son of Late Sardar Madan Singh of Kalar, who later migrated to Daresalaam. Sardar Madan Singh retired as Superintendent of Police, the first Asian to obtain that rank. Nanak Singh was the younger brother of Sardar Hardyal Singh and Late Mrs Jasbir Kaur Malhotra.

Nanak Singh came with his parents to the UK in 1960, where he completed his education and joined the Research and Development department in the automotive industry. His career also included managing a Nursing Home and being a Health Care Advisor at Bupa.

He is survived by his wife, son and daughter and four grandchildren.

Freemasonry took up a lot of Nanak's time. He was initiated in Mayo Lodge which had its roots in India. He was a founder member of the Royal Masonic Hospital Lodge called Humanitas. Nanak went through the chair of both Lodges. He also served as secretary of both Lodges and devoted his time and energy to all duties called upon him, to all, a true example of the precepts of Freemasonry, Brotherly Relief and Truth. His dedication to his Lodges was recognised by the Provincial Grandmaster in appointing him to the office of Past Provincial Grand Registrar. In 2018 he joined The New River Lodge and always volunteered to give one of the addresses at the Installation Meeting.

Nanak was heavily involved in hockey and was an umpire of the Southern Counties Hockey Association. He was also an Honorary Vice President of the Middlesex Hockey Association. He had been the Manager of the Under 17s Boys South East Regional Team.

Nanak Singh's life depicted the real practices of Sikhism, the true beliefs of marriage and parenthood and he was a true brother to all in Freemasonry. He took keen interest in the activities of The Pothohar Association UK
The Pothohar Association is grateful for the donation of £51.00 received in memory of Nanak Singh.


Book Review
Jassa Singh Ahluwalia (1718-1783) The Forgotten Hero of Punjab
Author: Sumant Dhamija ISBN: 978-8187358-71-8
Social Science Press, Jor Bagh, New Delhi 110003 Pages: 344
The author has eloquently described the life of Jassa Singh Ahluwalia from his birth to the conquering of Delhi. It is a remarkable achievement of a man who against all the odds and with meagre means defeated the mighty Ahmad Shah Abdali of Afghanistan and conquered Lahore, Sirhind and finally Delhi. The author describes his victories in battles, puts Jassa Singh Ahluwalia in the front ranks of heroes in Indian history.
Jassa Singh was born in Ahluwal in District Kasur on 3rd May 1718 to the couple Badar Singh & Mata Jeewan Kaur. An astrologer prophesised that the child would be become a great warrior. From childhood his mother would recite Gurbani and gave him the benefit of her knowledge of epics, the Ramayana, Mahabharatas and Janam Sakhis of the Gurus. Jassa Singh was fascinated by Guru Nanak's integrity, generosity and wisdom. Young Jassa was impressed by the martyrdom of the Chaar Shahibzadas and the heroic tales of Banda Bahadar. His father died when he was only 5 years old and they moved to Delhi and stayed with Mata Sundari, the widow of Guru Gobind Singh Ji. Mata Sundri had considerable influence on his life.
Jassa left Delhi when he was only 12 and set out to claim his destiny. His formal martial training was ensured by Kapur Singh who later became his right hand man. He learnt administrative and battlefield acumen of both Kapur Singh & Darbari Singh. He fought many battles alongside Kapur Singh.
Jassa Singh realised that Sikhs were no match for Mughals & other invaders from Afghanistan as they lacked artillery, siege equipment, explosives, rockets etc. He made Raj Karega Khalsa as his own and shared his deep conviction with others that this will happen. He transformed their mind from doves to hawks in a real sense. Jassa Singh was badly wounded in a battle against Zakaria Khan which came to be known as the Chota Ghallughara (Small Holocaust) and lost 7000 soldiers.
Jassa Singh was appointed as a Supreme commander of Sikhs on 29th March 1748 and was referred as Sultan-ul-Quom. He persuaded Sardars & Mislsdars to merge and reduce the number of 25 Jathas to 11 Misls. It was agreed Misls will be independent but act in unison whenever there was a common danger.
The book describes in details his military strategies, defeat of Abdali, expansion of Sikh territory under his leadership. Jassa Singh paid and supervised the reconstruction of Harmandir Sahib and many historic Gurdwaras in Delhi. He was secular and was responsible for making society more liberal in line with Sikh doctrines. He ensured that there was no distinction & discrimination in his administration on the basis of religion or caste. This was the template which Maharaja Ranjit Singh followed.
---
(C) The Pothohar Association 2020
Pothohar Times is the quarterly digital magazine of the Pothohar Association.
Editorial Board: Mrs Jagjit K Goel, Mrs H Bhrara, Mrs Jasbir K Anand & Bhupinder S Bhasin
Email: [email protected]