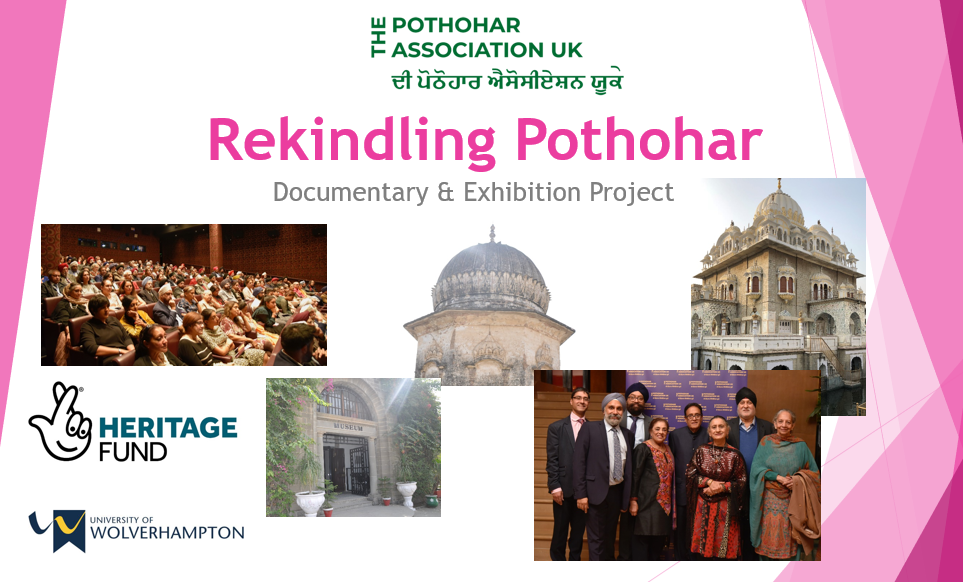 The Pothohar Association has been awarded a grant from the Heritage Lottery Fund to produce a documentary and exhibition on the stories and contributions of Pothoharis to the UK over the last 100 years.
C O N T E N T S
Rekindling Pothohar Project
Pothohar Di Duniya
Cookery Corner
Sikhs recognised in the Birthday Honours List 2021 Tejinder Paul Singh Chandhyoke
Keeping the Faith: How do Sikhs engage with Sikhi online? Dr Jasjit Singh
What is a Charitable Incorporated Organisation
"Rab" Epic Poem by Prof Mohan Singh Translated
The Championships, Wimbledon Tejinder Paul Singh Chandhyoke
Changes to the OCI renewal process
Member News
Marriage of Vaani Chowdhry with Keval Amin
Tree in Pinner Village Gardens
Reflections on the life of Kailash Puri Shammy Puri
Principal Narain Singh Jasbir Kohli
Book Reviews
An Officer and His Holiness Rani Singh
The Fattening of the Millennials Dr Surinder Bakhshi
---
Rekindling Pothohar Project
The Pothohar Association is pleased to announce that we have been awarded funding from the Heritage Lottery Fund (HLF) for a major project recording the history of Pothoharis from their journey from Pothohar via India and/or East Africa to being one of the most successful minority communities in the UK today.

This project will explore our roots and record the successes of our community and the role that the Association has played in spurring the community to work for the good of all.

We have partnered with the University of Wolverhampton and Digital Works to implement this project which will produce a documentary and exhibition in time for the 75th anniversary of Partition in 2022.

Pothoharis are highly resilient as a cultural group; having a rich history spanning 5,000 years. The project will examine the contribution of Pothoharis to the UK over the last century. Members of the Community survived both Indian Partition and expulsion from various East African countries to today playing an integral role in British society from serving in the House of Lords; the Judiciary; major charities and businesses.

Please do send us any interesting anecdotes you have, any memorabilia will be useful for the digital exhibition. The project is of historical importance for generations to come and your support will be vital to the success of the project.

Please do speak to younger members of your families to consider volunteering for the project. We will be providing training in interview skills and film-making.

Contact us: [email protected]
VACANCY
We are looking for a part time Office Executive/ Secretary to assume the duty of clerical and administrative support in order to complete the project and decimate information to all people concerned
You will assist the Project Manager , President , General Secretary by supporting them with planning and distributing information.
You will be the point of reference for all queries, requests or issues and will be an integral part of the Rekindling Pothohar Task Force
Responsibilities
Answer all communications and redirect them when necessary
Manage the daily/weekly/monthly agenda and arrange new meetings and appointments
Prepare and disseminate correspondence, memos and forms
File and update contact information of subcontractors such as University of Wolverhampton, Digital Works etc
Support and facilitate the completion of regular reports
Develop and maintain a filing system
Check frequently the levels of office supplies and place appropriate order
Document expenses and hand in reports
Requirements
Proven work experience as a Secretary or Administrative Assistant
Familiarity with office organization and optimization techniques
High degree of multi-tasking and time management capability
Excellent written and verbal communication skills
Integrity and professionalism
Proficiency in MS Office
Office Hours : This is only a part time and working from home role. The work shall commence from September 2021 , hours shall vary as the project progresses . The project will finish by end of April 2022.
Renumeration : According to qualification
Contact: [email protected]

---
ਪੋਠੋਹਾਰ ਦੀ ਦੁਨੀਆ Pothohar di dunya
Jagjit K Goel
ਮਾਂ ਬੋਲੀ
ਕਹਿੰਣੇ ਨੇ ਜਿਹੜਾ ਮਾਂ ਬੋਲੀ ਨਾ ਸਕਾ ਨਹੀਂ ਉਹ ਕਿਸੈ ਨਾ ਵੀ ਸਕਾ ਨਹੀਂ
ਬੋਲੀ ਨਾ ਰਹੀ ਤਾਂ ਕਞਤਿਾਵਾਂ ਗੁਮ ਜਾਣਗੀਆਂ
ਮਾਵਾਂ ਦੀਆਂ ਦੁਆਵਾਂ ਰੁਲ ਜਾਣਗੀਆਂ
ਦਿਤੀਆਂ ਸ਼ਹਾਦਤਾਂ ਮਿਟੀ ਵਿਚ ਨਾ ਮਿਲਾਓ
ਏ ਮੇਰੇ ਪੰਜਾਬੀਓ
ਪੰਜਾਬੀ ਨਾ ਭੁਲਾਓ
Although we live in the UK, I believe it is important that we Pothoharis do not forget our mother tongue. As in many other cultures, our language can only enrich our lives further and keep our own history and traditions alive. I hope you enjoy this edition's selection of sayings.
Pothoharis are known to be very caring and emotional people.
Below are some common expressions reflecting this!
At the end of a big meal, your mother will say:
ਭੋਰਾ ਨਹੀਂ ਖਾਧਾ ਕੈ ਭੁਖ ਨਹੀਂ ਲਗਣੀ?
You haven't eaten even a little bit, are you not hungry?
When a Pothohari meets someone after a very short time, they will say:
ਹਾਏ ਬਹੂੰ ਮਾੜਾ ਹੋਈ ਗਿਐਂ!
You have lost a lot of weight!
Alternatively they may give a tight hug say:
ਤੁਕੀ ਤਕਿਐਂ ਤਾਂ ਉਮਰਾਂ ਗੁਜਰੀ ਗੈਅੀਆਂ!
I have not seen you for years together!
ਦੋ ਕਵਿਤਾਵਾਂ
Here are two poems written by Amrita Preetam and her partner Imroz. Their all-consuming love for each other is expressed in the most visceral similes and metaphors. I hope you too are touched by their exquisite writing.
ਤੇਰਾ ਭਲਾ ਕਰੇ
ਇਮਰੋਜ਼ ਦੀ ਕਿਤਾਬ ਜਸ਼ਨ ਜਾਰੀ ਹੈ ਵਿਚੋਂ
ਤੇਰਾ ਭਲਾ ਕਰੇ
ਮੇਰੀਆਂ ਛੋਟੀਆਂ ਛੋਟੀਆਂ ਗਲਾਂ ਤੇ
ਤਾਂ ਉਹ ਆਖਦੀ ਹੈ
ਵੇ ਰਬ ਤੇਰਾ ਭਲਾ ਕਰੇ
ਤੇ ਮੈ
ਜਵਾਬ ਵਿਚ ਆਖਦਾ ਹਾਂ
ਮੇਰਾ ਭਲਾ ਤਾਂ ਕਰ ਦਿਤਾ
ਰਬ ਨੇ
ਤੇਰੀ ਸ਼ਕਲ ਵਿਚ ਆ ਕੋ

ਮੈਂ ਤੈਨੂੰ ਫ਼ੇਰ ਮਿਲਾਂਗੀ
ਅਮ੍ਰਿਤਾ ਦੀ ਇਕ ਕਵਿਤਾ ਇਮਰੋਜ਼ ਲਈ ਲਿਖੀ
ਮੈਂ ਤੈਨੂੰ ਫ਼ੇਰ ਮਿਲਾਂਗੀ
ਸ਼ਾਇਦ ਤੇਰੀ ਤਖ਼ਈਅਲ ਦੀ ਚਿਣਗ ਬਣਕੇ
ਤੇਰੀ ਕੈਨਵਸ ਤੇ ਉਤਰਾਂਗੀ
ਜਾਂ ਖ਼ੋਰੇ ਤੇਰੀ ਕੈਨਵਸ ਦੇ ਉਤੇ
ਇਕ ਰਹੱਸ ਮਈ ਲਕੀਰ ਬਣਕੇ
ਖ਼ਾਮੋਸ਼ ਤੈਨੂੰ ਤਕਦੀ ਰਵਾਂਗੀ
ਜਾਂ ਖ਼ੋਰੇ ਸੂਰਜ ਦੀ ਲੋਅ ਬਣਕੇ
ਤੇਰੇ ਰੰਗਾਂ ਵਿਚ ਘੁਲਾਂਗੀ
ਜਾਂ ਰੰਗਾਂ ਦੀਆਂ ਬਾਹਵਾਂ ਵਿਚ ਬੈਠ ਕੇ
ਤੇਰੀ ਕੈਨਵਸ ਨੂੰ ਵਲਾਂਗੀ
ਪਤਾ ਨਹੀਂ ਕਿਸਤਰਾਂ ਕਿਥੇ
ਪਰ ਤੈਨੂੰ ਜ਼ਰੂਰ ਮਿਲਾਂਗੀ
ਜਾਂ ਖ਼ੋਰੇ ਇਕ ਚਸ਼ਮਾਂ ਬਣੀ ਹੋਵਾਂਗੀ
ਤੇ ਜਿਵੇਂ ਝਰਨਿਆਂ ਦਾ ਪਾਣੀ ਉਡਦਾੱ
ਮੈਂ ਪਾਣੀ ਦੀਆਂ ਬੂਂਦਾ
ਤੇਰੇ ਪਿੰਡੇ ਤੇ ਮਲਾਂਗੀ
ਤੇਰੀ ਛਾਤੀ ਦੇ ਨਾਲ ਲਗਾਂਗੀ
Cookery Corner
CHILLIES
Red and green, long and slim, round and fat, all chillies are magical.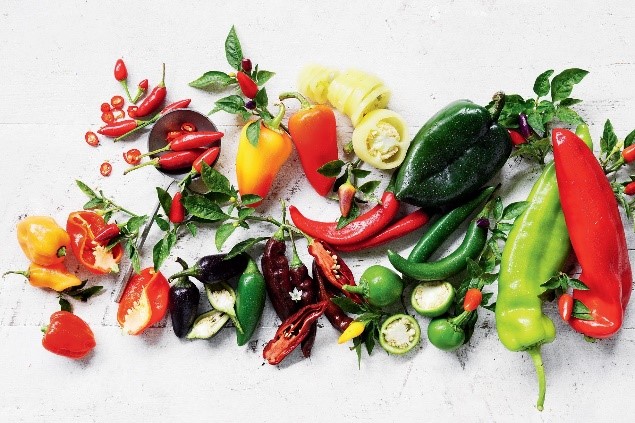 Originally from South America, chillies were introduced to Europe via Spain by the explorer Christopher Columbus in 1494.
Black pepper at one time was a very costly spice in Europe and Middle Eastern countries. In some countries it was even used as legal currency. The hot and pungent chilli fruits were welcomed as a substitute for black pepper.
Within a century, chillies took over most of the world. Nowadays in countries such as India, Mexico and Indonesia a meal without chillies is unthinkable! Nevertheless even our English supermarkets are flooded with various types of chillies, chilli sauces such as Tabasco, and hot and spicy dishes such as Piri Piri chicken, a national dish of Portugal, but a firm British favourite.
Health benefits
Chillies are a source of:
Vitamins A, B and C
Calcium
Potassium
Magnesium
Iron
Capsaicin – a pain reliever that helps in reducing cluster headaches
Chillies have many properties:
Anti-oxidant properties
Assistance in the establishment of a strong immune system
Fighting fatigue and weakness
Some people also believe chillies:
control blood sugar
reduces psoriasis
Excessive use of chillies however, can give you stomach irritation, heart burn and mouth ulcers, so enjoy your chillies in small doses!
Cooking with Chillies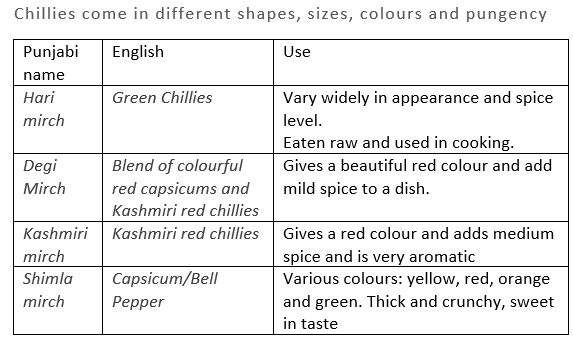 Chillies have a distinctive flavour which is enhanced by frying or grinding to a powder form. Combining their addictive heat, distinctive taste and the ability to blend well with other ingredients, has resulted in chillies finding a special place in our hearts.
Recipes
Chutneys
Chutneys made with chillies can be rich in folic acid and vitamins, making them nutrient-loaded, flavourful accompaniments to your favourite snacks.
For all recipes below, grind all ingredients with a blender to the consistency of your choice.
Green chutney
Ingredients:
½ cup mint leaves
1 cup coriander leaves, washed and chopped
¼ cup chopped onions
3-4 green chillies
1 tbsp ginger pieces, cut finely
2 tbsp of yoghurt
1 tbsp of lemon juice
Salt to taste
Coconut chutney
Ingredients:
¼ cup chopped onions
1 cup coriander leaves
3-4 green chillies
3 tbsp yoghurt
¼ cup coconut milk or coconut powder
Salt to taste
Besan (gram flour) chutney
Ingredients:
1 cup coriander leaves
¼ cup chopped onions
3-4 green chillies
½ tbsp Olive oil
¼ tsp of mustard seeds
2 tbsp of besan, dry roasted in a pan
2 tbsp of yoghurt
Salt to taste
Method
Grind coriander, onions and chillies together
In a pan add olive oil, when hot, add mustard seeds and let the seeds splutter for a minute.
Remove pan from heat, add the coriander-chillies-onion paste and the roasted besan powder and mix well over low heat.
Remove from heat and mix in the yoghurt
Besan chutney goes well with vegetable snacks.
Chilli garlic
A very special Kashmiri chutney
Ingredients:
10 whole red Kashmiri Mirch
10 to 12 pods of garlic
2 tbsp of lemon juice
Salt to taste
Method
Soak the mirch in a bowl with just enough water to cover the chillies for 30 minutes.
Drain the mirch.
Put the mirch, garlic and lime juice in a grinder and grind to a thick paste
Serve with dal and roti
Fried Mirch
a family favourite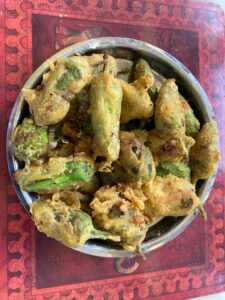 Choose Bullet green (Short and fat) chillies for this recipe.
Ingredients:
15 Bullet Green chillies
2 tbsp gram flour
1 tbsp jeera powder
½ tbsp fennel seeds
1/2 tbsp dry cumin seeds (dhania)
1tsp pomegranate powder or 1 tbsp lemon juice
¼ tsp haldi (turmeric) powder
¼ tsp red chilli powder
Salt to taste
Olive oil
Method
Slit the chillies lengthwise
mix all the ingredients for the filling, together in I tbsp of olive oil
Stuff the mixture in the chillies
Make a thin batter of gram flour by mixing 3 tbsp of gram flour with water
Dip the chillies in this batter
Shallow fry in 2 tbsp of olive oil (use a non-stick pan) over medium heat until they turn transparent and slightly brown
Serve with dal and roti it tastes delicious!
Chilli paneer
Ingredients:
250g Paneer
1 big red/green capsicum pepper (bell pepper)
1 medium size tomato, cut into 2 cm cubes
2 large green chillies, cut finely
1 medium size onion cut into thin slices
1 tsp garlic paste
1 level tbsp of jeera (cumin seeds)
1/4 tsp of haldi powder
Fresh Cumin leaves (Garnish)
Method
Heat 2 tbsp of olive oil in a non-stick pan and shallow fry the paneer pieces until they turn slightly brown. This takes about 3 minutes.
Remove the paneer and add onions to the pan. Stir fry for about 3 minutes or until they turn transparent and slightly brown.
Add garlic paste and haldi. Stir for 1 minute.
Add capsicum and the tomatoes and sauté for another 3 minutes.
Add paneer mix and stir well
cover the pan with a lid and cook for about 3 minutes over medium heat
Remove from the heat leave it aside for a few minutes to cool.
Garnish with some fresh cumin leaves.
---
Sikhs recognised by the Queen in the Birthday Honours List 2021
Tejinder Paul Singh Chandhyoke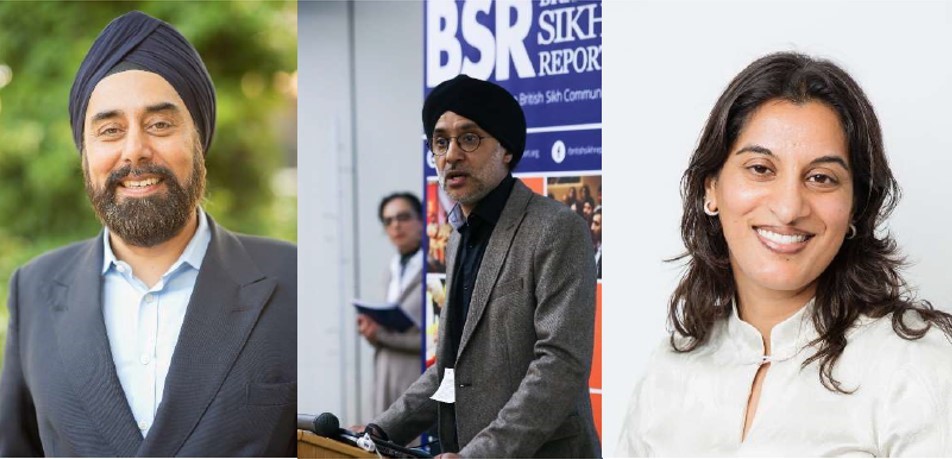 We are very pleased to report that a number of Sikhs and people of Sikh heritage have been honoured by the Queen in the Birthday Honours List of 2021. From civil servants and community activists through to the industries of banking and transport, the Sikh community has received recognition for its dedication to the service of others.
Amongst the most notable individuals to be honoured this year is Pothohari, Professor Jagjit Singh Chadha, who is the Director of the National Institute of Economic and Social Research (NIESR) and a renowned expert on financial markets and monetary policy. During his career he has acted as Specialist Adviser to the House of Commons Treasury Committee and an academic adviser to both the Bank of England and HM Treasury, as well as to many central banks and the Bank for International Settlements. He receives an OBE for services to economics and economic policy.
Jasvinder 'Jaz' Singh Rai is a well respected campaigner and activist who established the Sikh Recovery Network, which supports people with alcohol and drug addictions and specifically tried to tackle the stigma of addiction in the Sikh community.
Rajinder Pryor is Senior Account Manager at Network Rail (Telecom) and a trustee of Women in Rail. She has promoted diversity across the rail industry and raised awareness around domestic abuse, particularly during the pandemic, via the Rail to Refuge scheme and Online Safe Spaces. She receives an MBE for her diversity and inclusion work.
Other recipients of Sikh heritage in the list include:
OBE
• Jasjyot SINGH – Managing Director, Consumer and Business Banking, Lloyds Banking Group – For services to Financial Services during Covid-19 (London, Greater London)
MBE
• Gurveer DHAMI – Senior Private Secretary to the Secretary Of State For Education – For services to Education (London, Greater London)
• Kiran Kumari JASSAL – Senior Operational Manager, HM Prison Winchester – For services to the HM Prison and Probation Service during Covid-19 and to Diversity and Inclusion (Woking, Surrey)
• Davinder John LAIL – Head of Ozone Depleting Substances and Fluorinated Greenhouse Gases Team, Department for Environment, Food and Rural Affairs – For services to the Environment (London, Greater London)
• Tammy SANDHU – lately Chair, Black, Asian, Minority Ethnic Network, Foreign, Commonwealth and Development Office – For services to Diversity and Inclusion
• Kermal SINGH – Police Staff, Avon and Somerset Constabulary – For services to Policing and Diversity (Downend, Gloucestershire)
BEM
• Harmit AHLUWALIA – For services to the community in East London during Covid-19 (London, Greater London)
• Harpreet BAINS – For services to the community in the London Borough of Ealing during the Covid-19 Pandemic (London, Greater London)
• Santokh Singh DHALIWAL – Coordinator and Treasurer, 50 Plus Group, Indian Community Centre Association Nottingham – For services to the Indian community in Nottingham (Nottingham, Nottinghamshire)
QUEEN'S POLICE MEDAL
• Bhupinder Kaur RAI – Temporary Chief Superintendent, Thames Valley Police.
---
Keeping the Faith: How do Sikhs engage with Sikhi online?
Dr Jasjit Singh, University of Leeds
Around ten years ago I was studying for a PhD examining how young Sikh adults in Britain learn about Sikhi. I'd carried out fieldwork in Gurdwaras across Britain, at Sikh camps and at several University Sikh societies and also interviewed numerous young Sikhs, when I hit on the idea of carrying out an online survey. No online survey of Sikhs had been done at this point, so I thought why not try this innovative method out?
This first ever online survey of Sikhs gathered 650 responses. The remnants of this survey can still be found online as I posted details on various websites and discussion forums to gather responses. The survey was really useful, allowing me to triangulate survey responses with interview and fieldwork data.
Anyway, around ten years later I'm doing it all again, this time focusing on technological innovations and the online / digital space for Sikhs of any age living anywhere. So much has changed since I ran the first survey in 2010/11 – discussion boards and Yahoo/Google groups had been around a while, Facebook was by far the most popular social media app, Twitter was becoming popular and the Sikh channels in the UK were just emerging. There are so many ways to engage with Sikhi online with new innovations emerging all the time including Clubhouse and Twitter spaces!
So, I'd really like to understand how Sikhs worldwide engage with Sikhi through the digital space. The survey is open to anyone who identifies as 'Sikh' and has been granted ethical approval from the University of Leeds (REF: LTPRHS-038). I'm currently planning on running the survey until 31st Oct 2021.
Please find the survey here: https://leeds.onlinesurveys.ac.uk/sikhsurvey
Any questions please contact Dr Jasjit Singh.
Email [email protected]
Twitter: @DrJasjitSingh
---
What is a Charitable Incorporated Organisation
The Pothohar Association is an unincorporated Charity. Your Committee has decided that we should seek to become a Charitable Incorporated Organisations (CIO). CIO is a new type of incorporated charity structure, designed to replace the existing and complicated charitable company structure. It came into effect by the Charities Act 2006, and went live in December 2012.
The advantages of the CIO structure over an unincorporated charity
A CIO is an incorporated structure and has the same benefits as the existing charitable
company structure similar to a limited company, but it is administered by the Charity Commission rather than Companies House.

The Trustees of CIOs will benefit from limited liability. This means that their liability in relation to the organisation is limited to the amount they have invested in the CIO / have guaranteed upon the winding up of the organisation.

As the CIO is a separate legal entity it can enter into contracts, hold property and employ staff itself. Consequently, it is the organisation rather than the trustees that will be liable for any liabilities arising from such arrangements.

There is no minimum registration threshold that will apply in relation to the registration of
such organisations at the Charity Commission (unlike the current rules for registration of
charities which must have a minimum of £5k income before they can apply).

Every CIO will have a registered charity number and it can operate in the same way as
existing charities . This assists an organisation with fundraising / donations and providing the public with confidence that the charity is appropriately regulated.

The CIO structure is specifically designed for charities and charities are being encouraged to adopt this structure by the Charity Commission. CIOs are designed to be a more efficient
way to run a charity than standard charitable companies, with less complicated regulation.
The CIO gives a robust legal structure to a registered charity regulated by Charity Commission only and do not have to deal with Companies House.
The Constitution Committee headed by Past President Cllr Mrs Jasbir Kaur Anand has worked over the past year to draft a new constitution. Sadly we lost our Amrit Singh Chadda who did contribute quite a lot in the debate. The draft is being discussed by the Executive Committee and shall be presented in the forthcoming AGM . We propose to hold AGM on 19th September 2021 subject Covid-19 restrictions on gathering in a closed space. We hope to send a draft copy of the constitution to all members prior to AGM to enable us to discuss this very important change of the constitution. We have kept the salient features of our existing constitution and merged with CIO structure.

The CIO gives a robust legal structure to a registered charity regulated by Charity Commission only and do not have to deal with company house.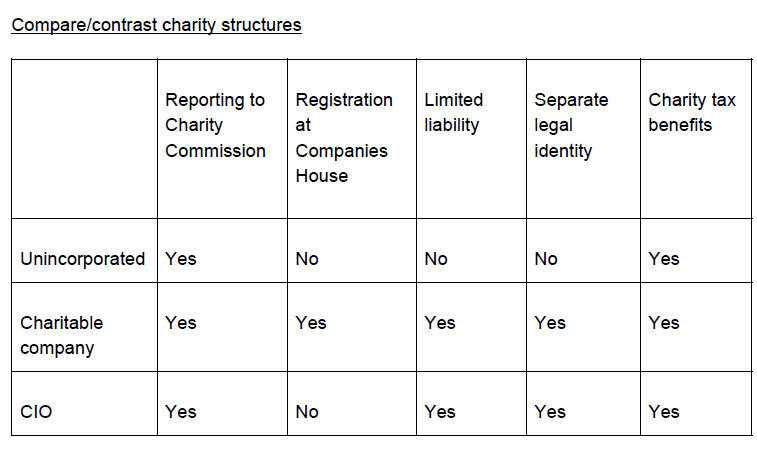 "Rab" Epic Poem by Prof Mohan Singh Translated
Members will recall a zoom seminar on Prof Mohan Singh ( Puri) a notable Pothohari poet , we realised some of his work needs to be explained in detail. Many of his poems were written in the shahmukhi script. The attached explanation is first , which is a work of a post graduate student from Lahore. We are in the process of getting another splendid work of Prof Mohan Singh 's Nankayan- story of Guru Nanak . We hope to have that work finished within next couple of months and then we will get that translated from Gurmukhi to English. I am sure our members will enjoy reading it -those who can't read Gurmukhi we will have audio book for it .
Click here to read the Poem and Explanation in Panjabi
The Championships, Wimbledon
Tejinder Paul Singh Chandhyoke
Keeping active through physical activity and sport has many benefits for the body. Some of these benefits include increased fitness, bone health, decreased risk of obesity, improved sleep and better coordination and balance.
Playing sports helps children learn to control their emotions and channel negative feelings in a positive way. It also helps children to develop patience and understand that it can take a lot of practice to improve both their physical skills and performance in school.
A new study has revealed that "Longevity of Wimbledon champions suggests the game is key to living longer"
So, let's talk about this game in this article and hopefully inspire you to be motivated to give it a go as I did since 1983 and I will share my experience later in the article.
Now a bit about this tournament – The Championships, WIMBLEDON
The Championships, Wimbledon, commonly known simply as Wimbledon or The Championships, is the oldest tennis tournament in the world and is widely regarded as the most prestigious. It has been held at the All England Club in Wimbledon, London, since 1877 and is played on outdoor grass courts, with a retractable roof over two courts since 2009.
Wimbledon is one of the four Grand Slam tennis tournaments, the others being the Australian Open, the French Open and the US Open. Wimbledon is the only major still played on grass, which is the traditional tennis playing surface.
The tournament traditionally took place over two weeks in late June and early July, starting on the last Monday in June and culminating with the Ladies' and Gentlemen's Singles Finals, scheduled for the Saturday and Sunday at the end of the second week. However, changes to the tennis calendar in 2015 have seen the event moved back by a week to begin in early July. Five major events are held each year, with additional junior and invitational competitions also taking place.
Wimbledon traditions include a strict all-white dress code for competitors, and royal patronage. Strawberries and cream are traditionally consumed at the tournament. The tournament is also notable for the absence of sponsor around the courts, with the exception of Rolex, which provides timekeeping technology during matches, IBM, Oppo, Slazenger, and Robinson's barley water.
The Royal Box has been used for the entertainment of friends and guests of Wimbledon since 1922. The Royal Box has 74 seats. They are dark green Lloyd Loom wicker chairs.
In 2009, Wimbledon's Centre Court was fitted with a retractable roof to lessen the loss of playing time due to rain. A roof was operational over No. 1 Court from 2019, when a number of other improvements were made, including adding cushioned seating, a table and 10 independently operable cameras per court to capture the games.
Due to the COVID-19 pandemic, the 2020 Championships were cancelled, the first cancellation of the tournament since World War II.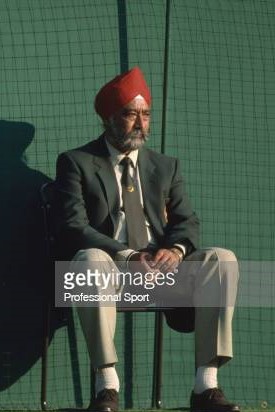 Pothohari personality at Wimbledon
It gives me great pleasure that we have one of our Pothohar Association members who is well connected and duly respected for his contribution to this tournament.
He is Raghbir Singh Mhajan MBE the first Sikh tennis line judge to officiate at Wimbledon.
My personal experience about tennis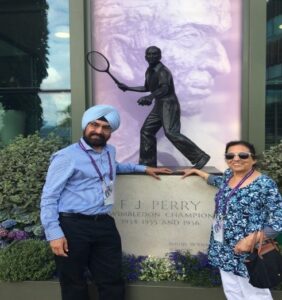 I was always keen to play tennis and joined the David Lloyd clubs once they opened back in 1983 and had a few lessons to make my hobby grow and ever since I have not looked back. I play three times a week and it has been a great journey for over 37 years. I have also had the opportunity to watch this tournament on several occasions with my family during the last few years and I share a picture of one of the visits with my wife.
Changes to the OCI renewal process
Readers will be pleased to know that the rules for renewing the OCI (Overseas Citizen of India) card have been relaxed. The High Commission of India, London issued new guidance on 19 April 2021.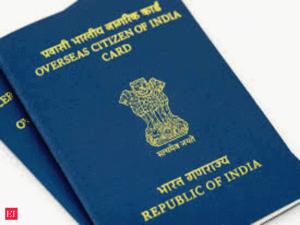 A. Renewal of OCI is not required for minor children on change of passport.
B. Renewal of OCI is not required after 50 years of age.
C. Renewal of OCI is not required if OCI was issued after 20 years of age.
D. Renewal of OCI is not required every time there is change of passport.
Applicants are only required to upload ONLINE a copy of their current passport and Photo on website www.ociservices.gov.in. No fees need to be paid. No form is required to be filled. No appointment required. This facility to upload photo and passport copy will be available on the website after 31st May, 2021.
You may also refer to https://ociservices.gov.in/MiscNew.pdf for details.
When to renew?: Renewal of OCI Card is required only ONCE after getting new passport after completing 20 years of age (Only if OCI was issued before 20 years of age).
Government has also relaxed condition to carry old passport linked with the OCI Card. Now all OCI cardholders can travel to/from India carrying their OCI card and current passport only. But kindly upload your latest photograph and passport as mentioned above.
Member News
Marriage of Vaani Chowdhry with Keval Amin
Vaani Chowdhry, daughter of Chanchal and Dr Pushpinder Chowdhry was married on 3 July in s beautiful ceremony at their home. The wedding had to be postponed from last year and the venue changed at short notice with a smaller number of guests than planned, but the happy couple finally got married we wish them a long and happy future.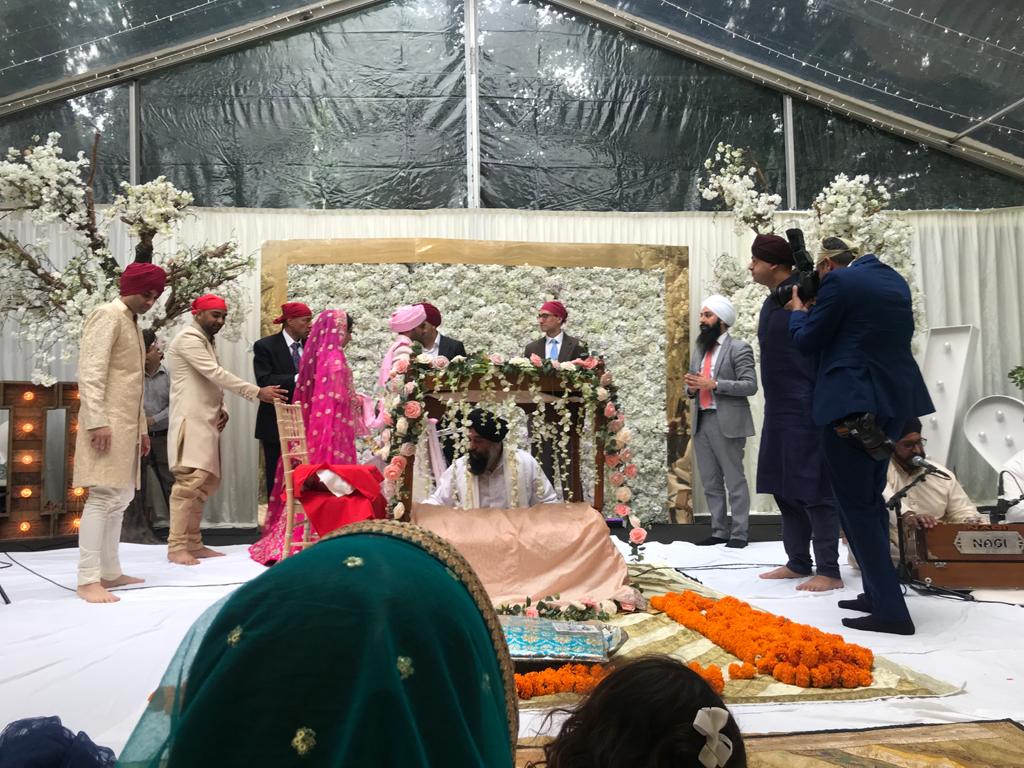 ---
Tree in Pinner Village Gardens
Some members will know that the Association had an oak tree planted in Pinner Village Gardens in December. The tree is getting well established now as you can see from the picture. We have prepared a plaque and will be arranging a plaque unveiling event in the park soon. In the meantime if you live locally you may wish to visit Pinner Village Gardens to see the tree.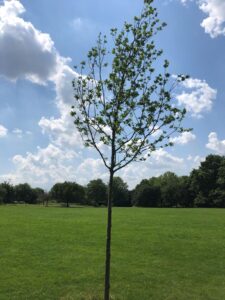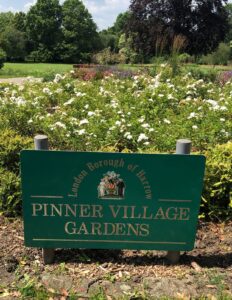 ---
Reflections on the life of Kailash Puri
Shammy Puri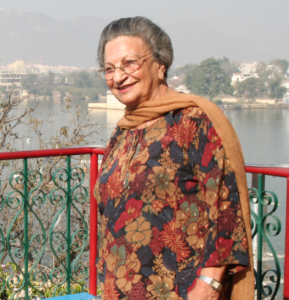 In 1945, in the twilight of Second World War, a troopship set sail from Bombay in India on a two-week journey to Southampton in England. On board were 500 soldiers, returning from the ordeal of war, and two women – one of whom was my mother Kailash Puri.
Her journey had started in Kallar, then a small but important village about 20 miles from Rawalpindi in the Pothwar plateau of Punjab. Summers were hot and winters were chilly, but nothing compared to the bracing cold of England that awaited her. She married Gopal Singh Puri, a PhD student in botany at University College, at age 17 and, with little knowledge of English, set off at age 18 to be with him in London.
They lived in a one-bedroom flat in Bayswater. Each day he walked or took the Underground to his college, while she spent time getting acquainted with life that had no resemblance to the bustle of Kallar. Post-war London, a welcoming place to salwar kameez-wearing people, was a revelation to her. It changed her worldview.
Over the next 20 years, the naïve, young Pothwaran transformed into a sophisticated, educated and accomplished author. She edited Subhaghvati, the first and only Punjabi language magazine devoted to the needs of Punjabi women, and later the magazine Roopvati. As the circulation of Subhaghvati increased, her thoughtful writing became essential reading among Punjabi women not only in Punjab, but also in Canada, US, East Africa and South East Asia – wherever the Punjabi diaspora had settled.
In those days, Punjabis were migrating far from the simple life of Pothwar, and they were taking their customs with them. A bedlam of cultural clashes and language barriers faced them. In this new world, Punjabi patriarchy was under threat. Too many women were scorched by the conflicts – and that is where Kailash, strongly supported by her husband, came in.
The cultural collisions were most pronounced in the mid-1960s in England and much of the West, where love, marriage and divorce were emerging from old Victorian constrictions. The Punjabi diaspora, plunged into this emerging maelstrom, was struggling with internal pressures – "Should we allow young girls to go out?", "Should we allow young, newly-married women to work and will it shame the man of the house?" For Punjabi men and women, mothers and fathers, the biggest, near-impossible wall to surmount was the new sexual mores.
Boldly, without any hesitation, Kailash plunged headlong into understanding, advising and helping stricken Punjabi families, whether Sikhs, Hindus or Muslims. Women wrote to her, many anonymously. Men wrote to her and visited her Victorian house for consultations with their estranged wives or mothers-in-law in tow. She listened. She counselled. She intervened. She spoke to mothers-in-law, fathers and grandfathers. She went to gurdwaras and appeared on Asian TV and radio stations to speak about the relations between men and women, between couples that struggled with the pressures outside their multi-generational and cramped houses.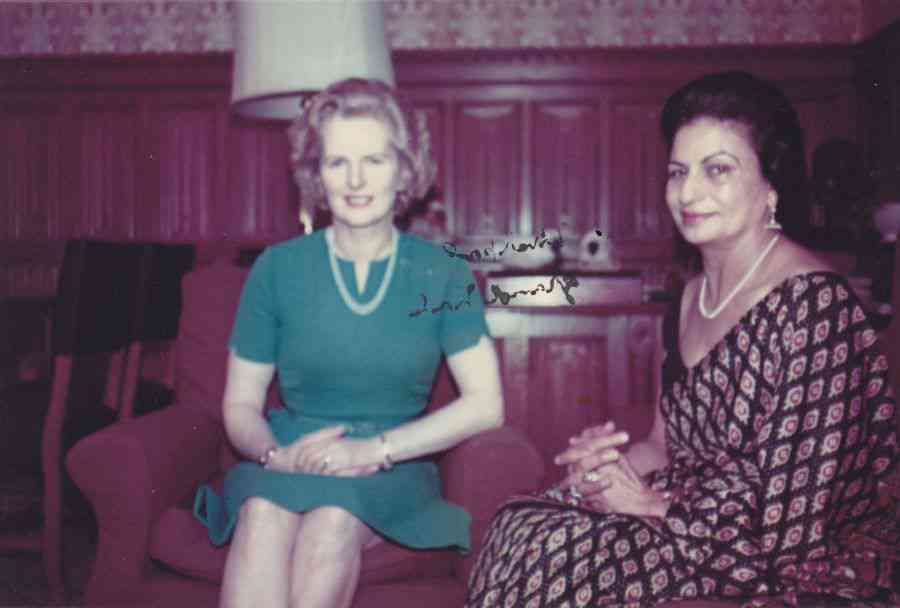 The Granthis in the gurdwaras, the self-appointed leaders of the Asian community, turned on her – how dare she destabilise the patriarchal order Punjabis had lived under for centuries?
Malicious rumours flew about the community. Men with offended pride and mothers-in-law with lost maternal control, fumed and fussed over her views. She was undeterred. She kept getting cries for help from unhappy men and women in letters, phone calls and messages – and she continued advising, consoling and replying to them, becoming the Asian Agony Aunt.
So what was her message to this community crossing over from the rigid traditions of Punjab to a Europe of greater equality and individualism?
In her mind, the message was "stay true to your culture" and "heed the voice of justice". The same message that was propounded by the Sikh gurus but was regrettably disregarded and mangled over time. The gurus' messages, as pronounced by Kailash, were "men and women are equal"; "men and women form an indestructible bond of equality in marriage"; "men and women resolve their differences by dialogue and conversation". There is no place for tyranny: neither the tyranny of the mother-in-law nor the tyranny of the patriarchal man.
In 2014, Dr Ishtiaq Ahmed described her autobiography Pool of Life as a must-read in the Daily Times, adding that "it all started in and around Rawalpindi". A girl who left Kallar as a teenager, with little education, was awarded dozens of times, for journalism, for literature and for promoting the Punjabi language. She was recognised by Margaret Thatcher, Indira Gandhi, and a series of parliamentarians in the UK, US, India and Canada. Everywhere, her message was the same – equality and recognition for women, elimination of patriarchal tyranny, and grasping the new age with confidence.
Her enduring work cemented her place in the long line of colossuses who empowered women despite social pushback. It is because of people like my mother that today you see women, including many Punjabis, playing leading roles in journalism, politics, business, academia, medicine and the sciences.
Principal Narain Singh
Jasbir Kohli
We celebrated the 120th birth anniversary of our father Principal Narain Singh, paying tribute to his life and achievements and above all his sefless sewa for Sikhi and Gurmat.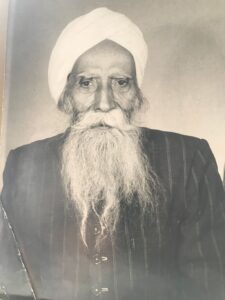 In the family we lovingly and respectfully, called him "Bhapaji". He was a remarkable man of honour, duty and was very well read. He was educated with a masters degree in mathematics. He didn't like to put his name on his work or Sewa (free service) unless he was obliged to or had to.
ਜਾ ਕੀ ਸੇਵਾ ਨਵ ਨਿਧਿ ਪਾਵੈ ॥ ਤਾ ਸਿਉ ਮੂੜਾ ਮਨੁ ਨਹੀ ਲਾਵੈ ॥ "ਸੇਵਾ ਕਰਤ ਹੋਇ ਨਿਹਕਾਮੀ ॥ ਤਿਸ ਕਉ ਹੋਤ ਪਰਾਪਤਿ ਸੁਆਮੀ ॥
Although he came from an uneducated family, he was keen to study. He would run early morning to school which was quite a distant away from the village Bhangwan and run back home in the evening. He did his Matric then BA and then went to Dyal Singh College, Lahore from where he obtained MA in Mathematics in 1924 and the same year he joined Khalsa College Gujranwala as Prof of Math and then as Vice Principal untill 1947.
During the Amritsar massacre, he volunteered to help the injured and bring them first aid.
He was always insightful and analytical and investigative. How a teacher of integral, differential calculus, pure and applied math, had a deep interest in Sikhi and thus carried out in-depth research of Guru Granth Sahib (GGS). As a mathematician, he wanted to apply his mathematical education to conclude (QED) the real meaning and the Gurus message in GGS. He joined in with Prof Sahib Singh to publish Guru Granth Darpan. A full explanation of GGS.
He was also actively involved in The Singh Sabha Movement of the 1920's/30's (Gurdwara Reforms) – a non-violent movement. He was arrested among other activists.
At the request of SGPC, he together with 3 others translated each and every word and shabads (all 1430 pages) of GGS and published "Shabdararth" ( in 4 volumes) in 1941. He felt there was a need for this as a number of imposters pretending to be the next gurus appeared with many followers as udasis, mahants, etc (all doing pakhand) interpreting GGS incorrectly and spreading misleading messages.
When the politicians started to talk about partition and to give away that part of Punjab to Muslim majority, religious riots started. Caravans of Hindu Sikh migration, to escape from religious atrocities, started from Pothohar and Gujrat to Gujranwala some on foot, some on carts or bus to cross the border. A Refugee Camp was set up by the Government in the grounds of Khalsa School Gujranwala . The Government appointed my father as the Camp Commandant. In spite of his slender build, he carried out all duties allocated. He even started living in the camp himself putting his own life in danger as a cholera was spreading in the camp. He organised trucks after trucks of refugees to take them to the border. When all the refugees left the camp, he was still reluctant to leave as he thought partition was not going to happen. I heard him calling loudly Pakistan Murdabad every day listening to news on the radio and he didn't want to leave Gujranwala. At the end, in the month of November 1947, Sikh soldiers came and persuaded him that it was not safe to stay. He and the family then loaded the last refugee truck and left Gujranwala.
I remember thousands of Muslims including some plain clothes policemen carrying rifles attacked our mohalla. My brothers and few other young Sikhs went out with swords to confront the crowd. My father was the only one in the mohalla who had a licensed double barrel gun which came in useful. His shoulder was injured. My brother Kapur Singh was shot in the leg. Luckily he survived. We succeeded in pushing the crowd back. That slender built man was fearless, never lost heart and encouraged every one.
After arriving in Amritsar, my father was requested to open Sikh National College Qadian, Gurdaspur, (there was a college in Lahore) as the founding Principal. He spent all his spare time in search for Gurbani message and in depth meanings.
He was expert in both English and Punjabi and read numerous English and Indian books by world renowned western and Indian philosophers. He could not sit still doing nothing in retirement. He was approached by Bhagat Puran Singh (PINGALWARA charitable Foundation AMRITSAR) who asked him to write to spread the true message of the Gurus. He wrote about two dozen books, among them are Guru Nanak Dev's View Of Life Amplified, Japji, Guru Gobind Singh Retold, Roots Of Hindu Sikh Unity.
On 500th anniversary of Guru Nanakji, He was appointed by the Punjabi University of Patiala to establish Nanak Bani and was the editor of Nanak Bani Parkash Pustak".
He became well known for his acumen and insightful perceptions. Master Tara Singh, Justice Harbans Singh, Dr Kirpal Singh Narang, Bhagat Puran Singh, law makers statesmen and educationist used to come to him at his home in Amritsar to discuss & exchange his views on current issues of the time affecting Punjab, Punjabi language and Sikhism.
My father was worried that the message of GGS was being incorrectly spread by some granthis, ragis and jathedars who were interpreting for their own propulsion. He wrote many books and papers, translated GGS word by word and in simple narrative/text to spread the true messags of the GURUS.
Asked about his wife my mother, he would simply say, "she is a virtuous woman, simple, devoted to me and family."
He wasn't a businessman with lots of money. What ever he had he donated money to whoever came for help. My grandfather owned properties and land in Pothohar and later in Gujranwala. After partition, he was given some land and properties as compensation. After he died, my father donated all his inheritance to the poor and needy. My father was devoted to NAVNIDH, GURMAT ideals of selfless work.
Many of late students are living here in England and when I meet them, they talk about him with immense praise as a true GURU's SIKH and regarded him with a debt of gratitude.
---
Book Reviews
An Officer and His Holiness How the Dalai Lama Crossed into India
Rani Singh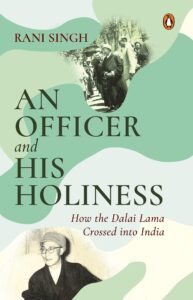 We were delighted to welcome a Pothohari author born and brought up in London to our Pothohari Baithak, virtual chat recently. Rani is an accomplished author and journalist and talked about her new book " An Officer and His Holiness" . The book is about a brave and meticulously planned strategy of another Pothohari, Captain Har Mander Singh. In 1959, the Dalai Lama escaped from Tibet into India where he was granted refuge.
The author Rani Singh is a niece of Har Mander Singh and this book includes a reproduction of his well-kept diary of that time. Rani had to persuade her mother to convince her brother to share his memory of that great escape. Rani as a committed journalist went a step further, painstakingly taking notes of documents, travel and interview with the Dalai Lama, and his younger brother Tenzin Choegyal. The book also contains photographs never been made public before.
Much has been written about the Dalai Lama's arduous journey from Lhasa to the Indian frontier, but little is known about the efforts made by Har Mand…
The book is published by Penguin India at 340 pages and is available on Amazon and other booksellers.
Watch the talk with Rani Singh on our YouTube channel.
---
Fattening of the Millennials
Dr Surinder Bakhshi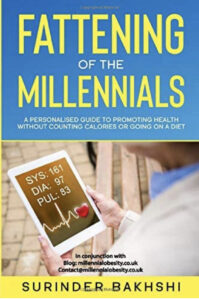 This book is a guide to promoting health without counting calories or going on a diet. The subject matter is intended to control the biological self and provide alternative views to those commonly held medically. Surinder Bakhshi is a past NHS public health physician
The world is now concurrently, experiencing five epidemics; heart disease, diabetes, cancer, dementia and obesity that now shadow our modern life. Medical advances are leading us to living longer, but there is an alarming rise in chronic conditions that lead to a lower quality of life in old age.
Many of the modern health problems have a common cause; chronic low-grade inflammation which is the focus of this book.
This book recommends that millennials set up ground rules now to establish a way of life to optimum health and take for granted longevity, which is the gift of all millennials.
The tests recommended are for people who are in good health, to establish baseline values.
Longevity is not a problem, living disease free is a problem.
Nutritional science is in its infancy, much remains to be learned, and this book is an attempt to put highly complex scientific research into a readable language
There is much social media controversy on what we eat and what we do not, but there is no such controversy in science It is the context which changes with new knowledge and time.

Available on Amazon